This interactive keynote will argue that while technology can revolutionize learning and teaching, it can also interfere with the learning experience and students' ability to focus. Drawing on recent research, this session will explore methods that help students develop skills to manage digital distractions, and the practicality involved for educators, administrators and institutions.
Technology has great potential to make our life easier, but comes with great responsibility. The digital distraction is becoming a serious issue for young people because they are playing against big companies with psychology teams targeting their attention from every corner of the screen… while at home, on the bus, in school.
A total of 97% of students use their devices in class* for non-class purposes e.g. social media, texts. Around 63% tune out to fight boredom and stay connected. Around 89% of students said that using their devices distracts them

(McCoy, 2016) *between 1 to 30+ times a day
It's not addiction, it's fear of missing out – FOMO
Problem is the fact that students also need 23 minutes on average to get back to their work and focus. So, if your lesson is 45 minutes and they were "just occasionally checking their phone" while you were explaining a complex sequential idea – you've lost them. Or should I say – they've lost it.
Solutions:
Banning devices in educational environment
Promoting self-regulation
However, this research also concludes that their findings do not discount the possibility that mobile phones could be a useful learning tool if their use is properly structured (Beland and Murphy, 2015)
It's not the phones that are the problem, it's the way we use them.
Promoting self-regulation can be beneficial for other spheres of life as well
The ability to focus is a secret element to success that often gets ignored. The more you can concentrate the better you will do on anything, because whatever talent you have, you can not apply it if you are distracted

(Goleman, 2013)
See students as part of the solution, not as a problem.
They want to be and stay concerned, just often don't know how
There is no such thing as multitasking, the closest would be the process of continuous partial attention which works with routines, but learning doesn't happen
Promote self-regulation strategies
…and encourage using them at home, request their feedback, facilitate finding what works for them.
● No watch to track time? Use phones on plane mode, face down
● Apply pomodoro technique and give your students 5 minutes for FOMO
Best strategy is to have engaging lessons – make them better, make them purposeful, target. If students are actively learning, they are too busy for Instagram – they are creating content, their own educational content 😁
Some app suggestions:
Looking ahead
Education is still the best tool to prepare people to function in highly complex environments

(Cobo, 2020, p.36)
Watch the whole keynote:
Sophia Mavridi – Lecturer, De Montfort University, United Kingdom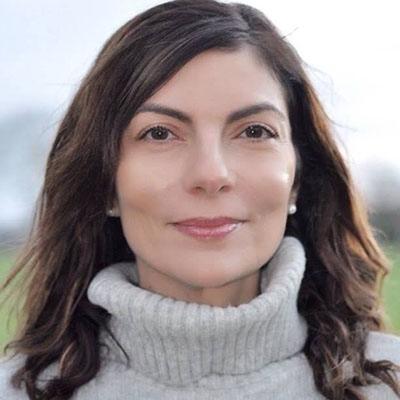 Sophia is a lecturer, teacher trainer and researcher. She specialises in technology-enhanced learning and foregn language education and in the past she has worked as a primary and secondary school English teacher, director of studies, and examiner. She is currently teaching in UK higher education as well as providing in-service training for institutions and publishers around the world. Her latest co-edited volumes are 'English for 21st century skills' and 'Digital innovations and research in language learning" both of which reflect her great interest in the transformational role of innovative pedagogies in education.
Sophia Mavridi WEBSITE