Issue – frear of using it
Issue – how to use it to harness its power
Social media is not for ads
Not to sell your schools ,your teachers
Think Tinder, not Amazon 😀
Share love, connect and celebrate
Twitter:
Headteacher see negatives, it's their job
Put trust into your staff and try
Slow start – don't expect an instant boom
Don't force people (texting a tweet to coordinator)
Settings tweeter on iPads
All staff tweet once a day
It's for parents to see
fantastic conversation starter for teachers and for families at home
Real review for new potential parents
Tweet ordinary things
Regularly tweet! be persistent!
Don't save it for big or special events
Excellent for parental engagement
It's quick and simple
Main purpose is to promote students work, not reminders
Tweeter challenge for homework
Educating parents about digital safety (no names, careful exposure)
Management keeps a look and control when away, engages and encourages pupils online
Got a first-class trip home after winning an award because of that public exposure
One account for the whole school
Parent: enjoys the fact that every day there's something about "how was school" and we can talk about it
With the local authority
School ICT conference
But they involve children at conference
Children lead the event, technology they like is featured, they do keynote
Because of tweeter from then they got invited to Bett
"Too much of our work had an Audience of one"
Asking questions about books and characters – connect with authors
Result – Authors were coming to school to visit and talk
Skyping with cool people (really cool people)
Their homework was viewed from the international space station
Ofsed: Teaches kids how to use technology safely
Some students were disappointed they were visited, so they tweeted about learning. Ofsted liked 😁
Sponsorship from companies
Ending a lesson with "what would we tell the world about this topic"
Correction of grammar and punctuation of celebrity tweets – seriously brilliant!
We learn that whatever you figure out or know, you should keep to yourself , it's your uniqueness. But you will definitely always be unique if hidden in your own little cave
Share and challenge yourself 🙂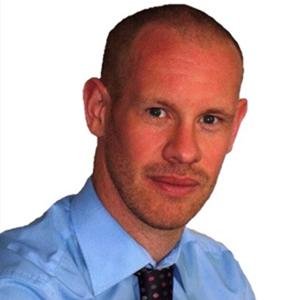 Martin Bailey
Director, Animate 2 Educate Ltd; Digital Enrichment Leader, Lanchester EP Primary School; Lecturer in Primary Computing, Durham UniversityUnited Kingdom
Follow Martin on Twitter
Martin is Digital Enrichment Leader at Lanchester EP Primary School (Co.Durham) where he teaches Computing to all classes from EYFS ' Year 6 and oversees the integration of technology throughout the curriculum. He also runs his own company (Animate 2 Educate) where he delivers pupil workshops and staff training sessions with the aim of 'bringing the curriculum to life' through the use of the latest technology. Martin is also a lecturer at Durham University delivering the Primary Computing element of the course to both PGCE and BA students. He has a particular specialism in the use of tablet technology in Primary Education and regularly writes for the educational press and has presented at conferences around the world. Martin blogs each day about the activities that he is trying out in the classroom and has almost 6,000 Twitter followers who look to learn from his ideas.
Caitlin Atkinson and Anna King are Digital Leaders at Lanchester EP Primary School, Co.Durham. They are part of a weekly Digital Leaders club and also have important jobs that they fulfil each week in school. Digital Leaders are trained to be experts in a range of software and digital devices and support not only their peers, but staff members also in ensuring effective implementation of technology across the curriculum. Lanchester EP regularly welcomes teachers from around the North East and Digital Leaders will take part in exemplar lessons showcasing the great ways in which EdTech is utilised within the school. Digital Leaders regularly present and take part in conferences and events around the UK and also act as role models to their peers in matters relating to Online Safety.