Solving real world problems
Goal: climate smart families
Brave Students came from Nordic countries to present their solutions …in English
App ideas for reducing food waste (sort fridge by scanned items)
Reducing power waste with a power regulator
Car pooling app – peanut
Mail service for clothing recycling and giveaway
Fridge camera to see your fridge while shopping
and many more…
Brilliant ideas, these pupils are demonstrating what it means to be an active citizens
#critical thinking
Innovation cases
finding problems at home
developing eco-solutions
teaching and influencing community to change
Technology is a facilitator, not the content
From finding information to designing visuals and programming apps, pupils are using technology for real-world problem and purpose.
3 phases:
Research (purpose- interviews in the community)
Make (using marketing solutions, similar to social media and what people like, designs characters…)
Do (getting feedback from experienced experts and users, troubleshooting, improvements)
Participating countries:
Norway
Sweden
Finland
Denmark
Iceland
Åland
Faroe Islands
Greenland
Technology facilities collaboration in groups and between countries. Facilities process of researching, creating and disseminating solutions. Children are given time, space and tools. They figure out problems they are passionate about and come up with solutions and ideas across groups.
Miles Berry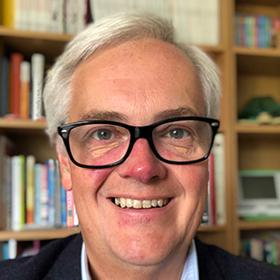 Principal Lecturer, School of Education, University of RoehamptonUnited KingdomMiles is principal lecturer in Computing Education at the University of Roehampton. Prior to joining Roehampton, he spent 18 years in four schools, much of the time as an ICT coordinator and most recently as a head teacher. His holds a mathematics degree from Cambridge, worked as a government statistician and now co-authors an annual report on uptake and achievement in computing qualifications throughout England. He is a board member of England's National Centre for Computing Education, Computing At School, the BCS Academy of Computing and the CSTA. He is a fellow of the BCS, RSA, HEA and Chartered College of Teaching, and a member of the Raspberry Pi Foundation. Over the years he has contributed to a number of computing related projects including the national curriculum computing programmes of study, Switched on Computing, Barefoot Computing, QuickStart Computing, CAS TV, Project Quantum, Hello World and the National Centre for Computing Education. He gives regular keynotes and CPD workshops on computing and education technology in the UK and abroad and has worked on a number of international consultancy projects involving technology enhanced learning, curriculum development and CPD
More about the Nordic CRAFT project can be found on their website:
https://www.craft-it.dk/about-nordic-craft