PDF = portable document format
The whole session was presented using a PDF – it's easy to even make a PowerPoint from a pdf 😁👍
Create-> capture from many sources
Magnifying glass – symbol for find or zoom feature (always a debate)
Navigation on the left
Tools on the right
Tool tab to make your program interface work for you
Tool tab can be fully customized
Before using it, it's important to know:
What's your intent
Secured or creative document (form or leaflet)
*Acrobat name – juggling several uses
Curated resources
Flash software plug-in is media engine that's now a problem for multimedia files
Useful tools
Markup tools (comments, sticky notes) discussion on a pdf file (locating discussion where it should be)
Bookmarks
Tracking changes
Review changes (InDesign)
Sending link, (tracking views)
Stamps
Audio notations 😁👍 #inclusive #accessible #engaging
Rich media (movies *needs to have flash player)
3D pdf (Powerful, but?)
Reducting data from a pdf (gdpf, safe, no names of any new words)
Signature
Inspecting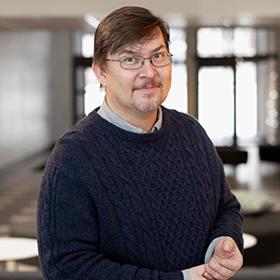 Lukas Engqvist
Teacher, Brobygrafiska UtbildningSwedenLukas Engqvist is an educator at Brobygrafiska, a vocational higher education institution, based in Sunne, Sweden. As an Adobe Certified Instructor, Lukas helps both in preparing the workforce of tomorrow and also contract training for industry to help printers and agencies stay competitive. After 25 years in print production he decided to go back to school to become a teacher. During his time in as an industry professional he was participating in the pre-release testing of software so that he could print any file that the customer could create. He is also a tutor on some of the courses offered on the Adobe Education Exchange and is an Adobe Education Leader.