In her experience – education system wasn't a very friendly and happy place
Report cards – she would usually get a positive comment related to her social skills, but bigger and more important feedback was given for academic skills and it was almost exclusively bad.
Social and a good friend, tried hard, but never managed to get good grades for academic topic.
In order to improve she would get more work, more homework, depression and oppression.
But she was recognised and praised in PE, Art and field biology (active or creative).
In those classes she could relax and feel free to make a mistake.
Fast forward – she leads a course in graphic design
Takes students who are worth the risk, and not necessarily fulfill qualification requirements
The whole group including the tutors had initial diagnostic procedure for a set of disorders.
And her own results have revealed the Tigger and Owl in her.
"Different type of intelligence"
Some days we have a disability, something that's disabling us to learn.
And it doesn't need a label.
Environment needs to be ready for those days.
Design awards – yellow pencil
If you get it, you're guaranteed a job for the rest of you life
(Gov.uk)
Accessibility is required, by law
Level Up programme for staff development
Safe environment to learn the tools
European accessibility evangelist on the middle
Created criteria
With links to Microsoft courses
How can it help
Demonstrate it
Share evidence
Evaluation based on how many staff members completed the courses
New levels and objectives
Principal drives that – group OneNote
Feedback and analysis of impact is qualitative
Induction for students based on level up
"This presentation wouldn't be possible without Grammarly" 😁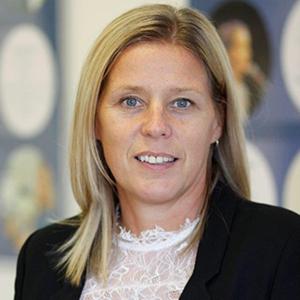 This session will show you how with the support of senior leaders and colleagues, a tiny team can improve technology adoption, prepare our teachers and support staff for the 21st Century world and contribute towards an Ofsted Outstanding and a Beacon award for Staff Development.
Speaker: Deborah Millar, Group Director of Digital Learning Technology – Grimsby Institute of Further and Higher Education
Deborah has thirty years' experience working in further and higher education. Passionate about using technology for educational excellence, she is the Group Director for Digital Learning Technologies at the Ofsted 'Outstanding' and multi-award winning Grimsby Institute. She responsible for driving transformational change that provides an inclusive and an outstanding experience. Her mantra, 'let's enable our learners to be 'future ready' ' not just today, next month, next year' ready.
You can follow her on Twitter